Oran Shale Gas Workshop
As part of Algerian Gas Industry's participation (AIG) in the work of IGU (Algeria chairs the WOC1 of IGU), Sonatrach has offered to organize a Workshop about Shale Gas. This meeting will take place in a particular context as Sonatrach is about to make its first Pilot Shale gas drilling.
Oran Shale Gas workshop is an opportunity for all stakeholders of the project Shale gas and international experts to meet.
 

This workhshop is expected for 27th and 28th February 2012 in Hotel Meridien, Convention Center, Oran Algeria. WOC1 5th  meeting will take place the 1st March 2012 in the same location.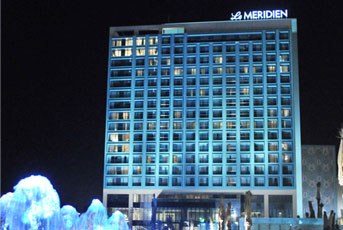 Participants will be not less than 200 people, they will be members of the IGU, delegates from the MEM (Algerian Energy and Mining Ministry), the national and international experts and representatives of service companies.



Centre de Convention 
Le Meridien L1 Floor Plan 
Oran Shale Gas Workshop - Technical Programme

Social and Technical visits