SG 3.1 - New Transmission Projects
Study Group 3.1
Leader: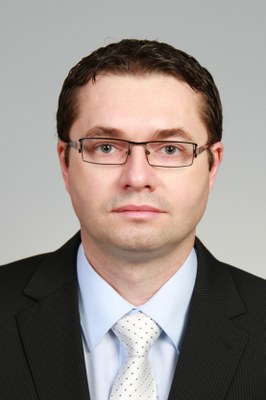 Mr Peter A Toth
EUSTREAM AS

E-mail:
Scope and Purpose:
All new gas transportation project are both complex and unique due to their specific characteristics. Sometimes new projects involve laying high pressure gas pipelines across particularly long distances, difficult terrain or densely populated areas. Some projects encompass all of these problems. The purpose of this Study Group is to gather information on new gas transportation projects (pipeline and compressor plants), to analyse the proposed solution and exploit the best future industry construction practices.
·        TRANSMISSION INFRASTRUCTURES::
o  To report on strategic transmission infrastructure projects
o  To deal with the problem of technology acceptance and technical constructions.
o  To study the feasibility of building new pipelines across short distances and  densely populated areas.
To study improvements in compression processes, turbo machinery, performance optimisation and emissions
Members:
Surname

Name

Organisation/ Company

E-mail

Country

PETROS

Jaroslav

Czech Gas Association

Jaroslav.Petros@cgoa.cz

Czech Republic

AOKI

Takafumi

Tokyo Gas Co. Ltd.

takafumi@tokyo-gas.co.jp

Japan

BELKACEM

Haddad

Sonatrach/TRC

Algeria

BRAUER

Ansgar

E-ON RUHRGAS

Germany

BYCHKOV

Vladimir

Gazprom

Rusia

CROCOMBETTE

François

GRT Gaz

francois.crocombette@grtgaz.com

France

de CARVALHO MAZZEI 

Carlos Sergio

TBG

Brazil

DUROVIC

Vladimir

Plinacro d.o.o

Croatia

FERREIRA MARQUES 

Antonio

AGNATURAL

Portugal

HARZENMOSER

Marcos

Swissgas

Swtzerland

HODAL

Peter A

Energinet.dk

Denmark

JINKS

Barbara

GHD Pty Ltd

Australia

LEONARDO

Paulo

PETROBRAS

Brazil

LIU

Andew

American Gas Association

USA

MARJAN

Eberlink

PLINOVODI D.O.O.

Slovenia

MATULA

Tomás

EUSTREAM AS

Slovakia

GABER

Mostafa

EGUSCO

Egypt

NGO

Simon

The Hong Kong & China Gas Co. Ltd.

Hong Kong

QURESHI

 Ali Hussain 

Sui Northern
Gas Pipelines Company

Pakistan

SALMA

Rachid

Sonelgaz GRTG

Algeria

SILVEIRA

Cynthia

Total Gas & Electricidade do Brasil Ltda

Brazil