COP 10 Dec 2004
Cop10, Buenos Aires, Argentina, December 2004
The Climate Change Conference of UN (COP 10) is taking place in Buenos Aires these weeks with some 5000 official delegates and NGO representatives.

The conference started on a positive note because of Russia adhering to the Kyoto Protocol, which means that the protocol enters into force on 16 February 2005.

As usual IGU was present promoting gas to the conference and a large number of magazines and other relevant IGU material was distributed/taken from the IGU stand.

Thanks to great help from the IGU Charter member in Argentina, IAPG and to courtesy from the Argentinean organisers a special IGU Event was staged in COP 10 on December 10.

Following a closed workshop the day before, a first draft of a vision paper on "Future role of Natural Gas and Strategic Impact for IGU" was presented by professor Catrinus Jepma from University of Groningen, who is one of the main authors behind the paper.

Furthermore the President of the International Association of Natural Gas Vehicles (IANGV) Dr. Juan Carlos Fracchia gave a presentation about NGV's in a sustainable future.

You can find the presentations here.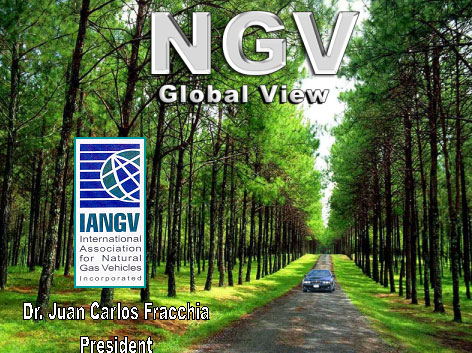 More information:
http://www.igu.org
http://www.wgc2006.nl
http://jiq.wiwo.nl
http://www.ianvg.org


Contact:
Peter K. Storm pks@dong.dk
Bert Panman bert.panman@wgc2006.nl
Catrinus Jepma jiq@jiqweb.org
Ulco Vermeulen u.vermeulen@gasunie.nl
Juan Carlos Fracchia jcf@inflex.com.ar