WOC 1 First Meeting
The first meeting of WOC 1 in the current IGU triennium took place at the Renaissance Hotel in Sapporo, 25-28 September 2012, in conjunction with PGC A. Committee members debated on their terms of reference to organise a division of the work, appointing themes and leaders for the studies proposed.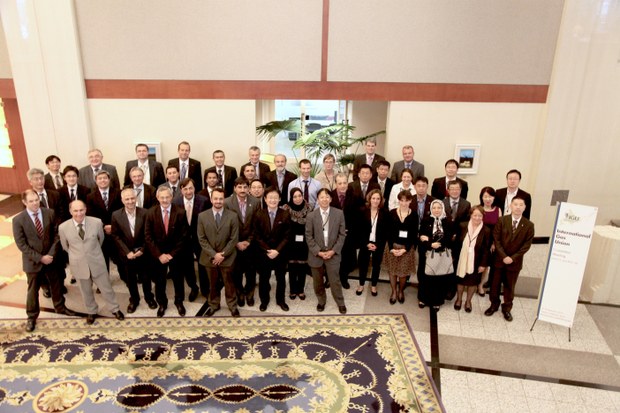 Renaissance Hotel, Sapporo
Entry documents
Preparatory literature
SG 1.1 Petrobras Technology 2011
SG 1.2 Wood Mackenzie The future of exploration
SG 1.3 Ernst & Young Global oil and gas tax guide 2012 
Presentations
Joint Plenary Sessions, 26 September
Introduction
Satoshi Yoshida, Welcome to Sapporo
Guidelines from the Coordination Commitee
Georges Liens and Yves Tournié, Triennial work programme, committee transversalities and IT instruments
Committee transversalities
Mel Ydreos, IGU and shale gas
Georges Liens, Gas advocacy
Peter Toth, WOC 3
Satoshi Yoshida, PGC A contribution to the IGU strategic vision
Denis Krambeck Dinelli, WOC 1 contribution to the IGU strategic vision
Invited presentation
Richard Oppenheim, The role of gas in an ideal energy mix: A UK perspective
WOC 1 Sessions, 26-27 September
Denis Krambeck Dinelli, Triennial Work Programme for WOC 1
Adif Zulkifli, Technological advances in the exploration and production of natural gas (SG 1.1)
Vincent Trocme, Topics for the 2012-2015 triennium (SG 1.1 and SG 1.2)
Marcos de Freitas Sugaya, Gas rent and mineral property rights study proposal (SG 1.3)
Nazri Malek, Transversalities between WOC 1 and TF 1
Boris Sharipov, Development of CBM in Russia: First results and prospects
Joint Plenary Session, 27 September
Meeting results, terms of reference for study groups and next steps
Denis Krambeck Dinelli, Summary
Adif Zulkifli, SG 1.1
Mohamed Kaced, SG 1.2
Marcos de Freitas Sugaya, SG 1.3
Next meeting
Marcos de Freitas Sugaya, Second joint committee meeting of WOC 1 and PGC A
Minutes of meeting and report to the CC
Report to the Coordination Committee
Photos 
For photographs of this meeting, please click here.